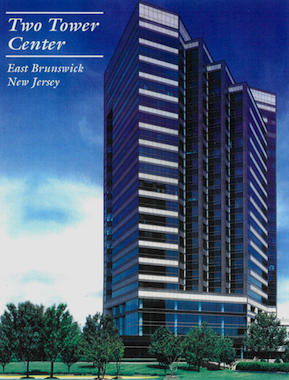 Princeton, NJ – With an affinity for long-term, ongoing real estate partnerships, a commitment to exceeding the expectations of their clients, and an uncompromising dedication to the highest quality in workmanship and materials, the professionals at King Interests have been quietly carving a niche in the Princeton area as a full-service real estate firm for a discriminating and demanding clientele.
The company's range of turnkey real estate services – development, construction, leasing, management, and financing – are appropriate both for fast-growing companies with expanding real estate requirements and for those simply seeking the highest level of personalized attention and professionalism for any real estate matter.
For King, longstanding client relationships are a natural result of the company's service oriented philosophy. "We believe that by serving the interests of our clients first, the success of our own firm will follow," said William F. King, III, the company's President and Chief Executive Officer.
Reflecting King's own high standards of achievement, the company's roster of influential clients and landmark projects showcase a vision that ventures beyond commercial real estate's conventional parameters. King acted as the real estate arm for RCN Corporation and PharmaNet, Inc. For PharmaNet, the company leased office space throughout the country as that firm expanded its operations. In a relationship built on an unusually high level of trust, King represented the real estate interests of Topton, PA-based Lutheran Services Northeast, a major church-sponsored services organization.
One of King's most challenging and intriguing projects was leading the development and construction of a new headquarters for the prestigious Atlantic Foundation, headed by J. Seward Johnson. Located on the Hamilton Township's Grounds for Sculpture, the facility replicates an 18th-century Belgian village. The project also included construction of a new world-class restaurant called "Rats."
Bill King, trained as an architectural engineer, has more than twenty-five years of commercial real estate experience, starting with his first job heading the construction team of the famed Jasna Polana estate and leading up to positions such as partner in charge of construction for the award-winning Carnegie Center business park. Mr. King was also development partners for East Brunswick's Tower Center, a high-profile office and hotel complex.
One of King Interest's ventures included representing the Law School Admission Council in the design and construction of a new corporate headquarters in Newtown, Pennsylvania. This also included the redevelopment of their prior headquarters' building with a re-tenanting with multi-tenants.
King Interests is also currently involved with project management for Miami International Holdings Inc., consulting for them in their redevelopment at various locations on the East Coast.
An important strength of King Interests is its experience working with governmental agencies. Bill King has extensive history with Planning, Zoning and Subcommittee Boards in obtaining approvals.
King Interests, headquartered on Nassau Street in Princeton, New Jersey, is a full-service real estate company which purchases, designs, constructs, manages, and leases properties for clients throughout the Mid-Atlantic area. King Interests has been associated with premier and award-winning commercial projects throughout its market area. The company's clients include corporations, private foundations, and national non-profit institutions.